The Foundation has 3 respite homes, one in Warsaw, one in Kamionka near Lublin and one in Milanowek 40km outside Warsaw. At these homes children in need are provided a 'family setting' – a home they can come to where they can eat, relax and do their homework.
The homes are staffed by teams of educators, teachers and psychologists, of whom 15 % are volunteers. The children's emotional and educational issues are dealt with. Evening, weekend and holiday activities are arranged. The Foundation works with the children's parents, assisting in complex issues; family challenges; in finding housing; in educational and legal matters.
The houses are funded 15% through Polish government support and 85% through donations. We are a Polish registered charity, registration number KRS: 0000 630 706, NIP: 521-37-43-928, and we are audited by the Polish Ministry of Family and Social Policy.
On the photo Founder of the Foundation – Joanna Radziwiłł with children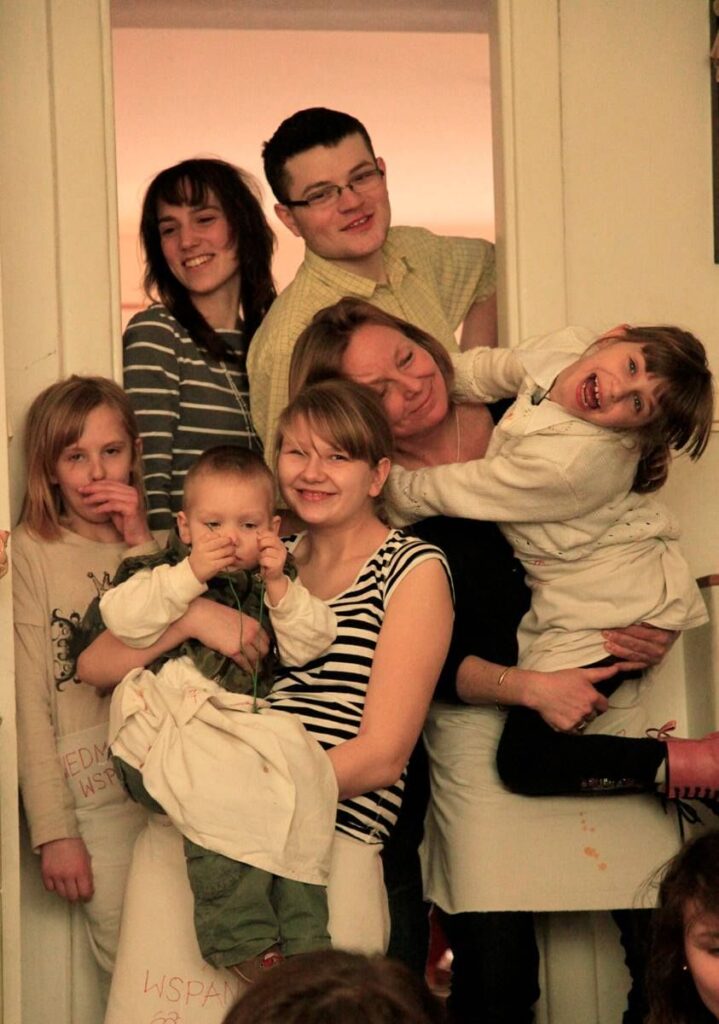 The Ukraine war has bought tragedy to millions of defenseless people. Every day, traumatized Ukrainian families, mainly women with children, arrive in Poland and require help. To date around 3.4milion refuges have arrived. The hotel next to our Warsaw Foundation home is filled with Ukrainian families. Hotel costs are being met by the local Warsaw council and Polish corporates, however, these families require more than just housing.
With your support, we would like to provide aid to Ukrainian refugee children and their families
HOW?
We will capitalize on our experience of working with children – and their families. Our goal is to help Ukrainian mothers and children assimilate in Warsaw and to asist in rebuilding their shattered lives.
On the photo foundation team with Ukrainian families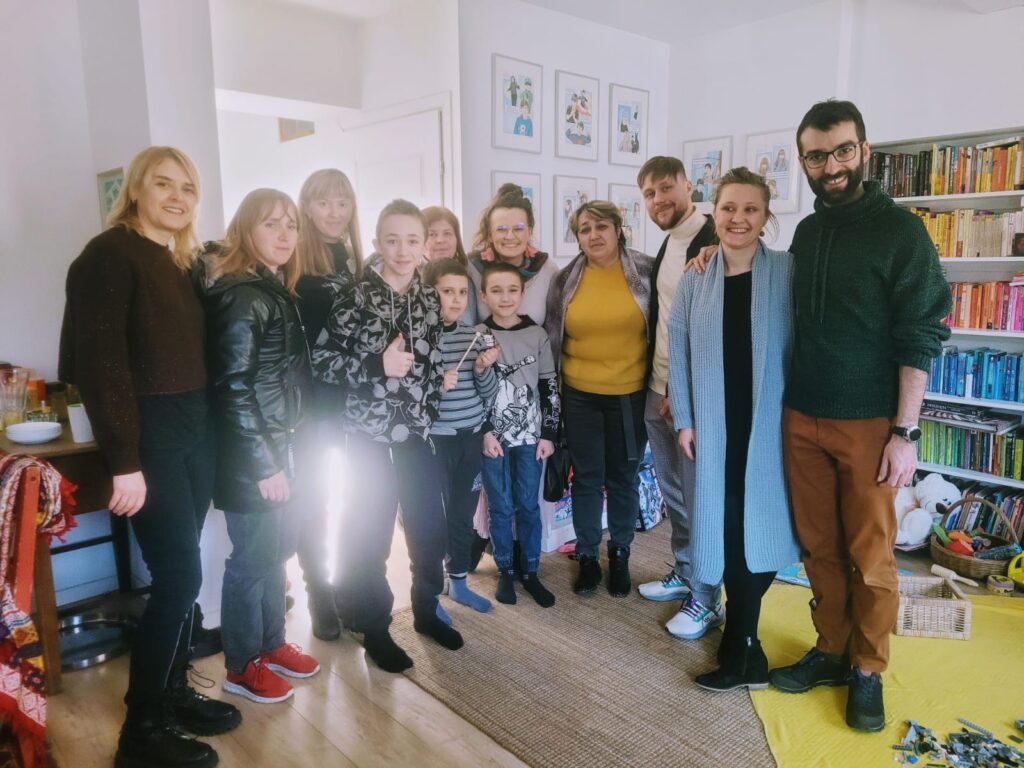 ACTION PLAN
WARSAW, MILANOWEK, KAMIONKA: CARE FOR CHILDREN FROM UKRAINE AT HOUSES
Children from Ukraine are provided with everyday care in our three houses. Our target is to bring a maximum of 15 children from Ukraine to each of the homes.
We organize activities for children aged 7-12. Our objective is to ensure that the children attend school, so we organize after – school activities for children, every school-day from
1 p.m. to 7 p.m. We operate as a family home, so during those hours the children learn Polish, do homework, eat dinner, go to the cinema, theater and other places of interest and stimulating for children.
On the photos, children from Ukraine during the activities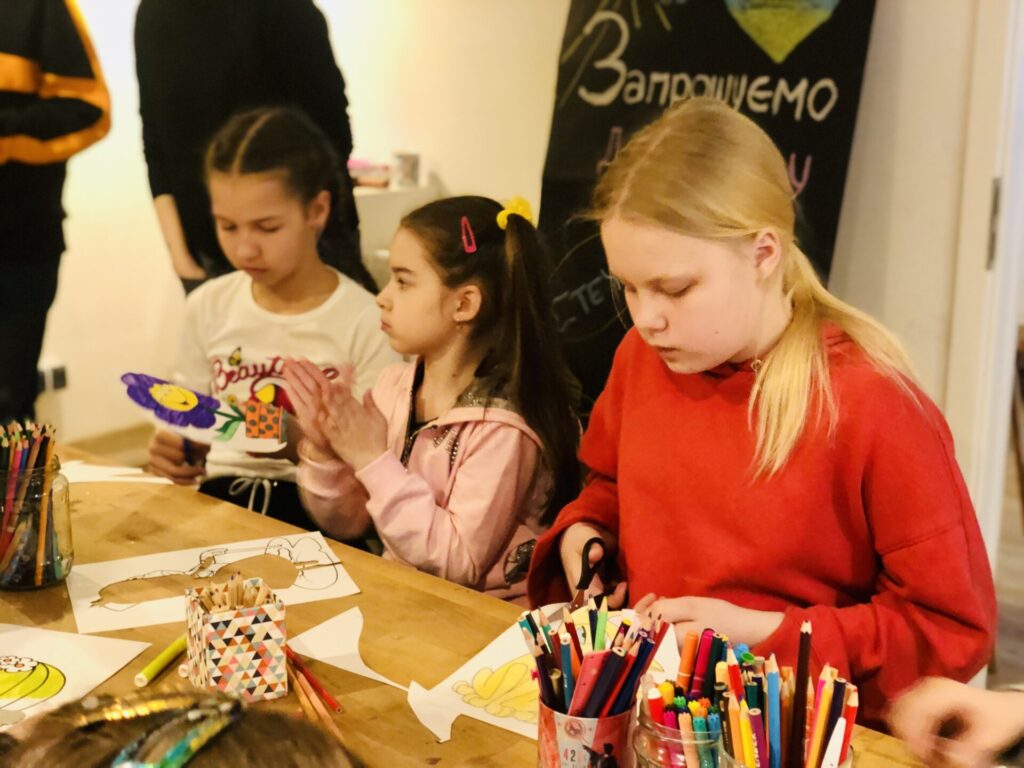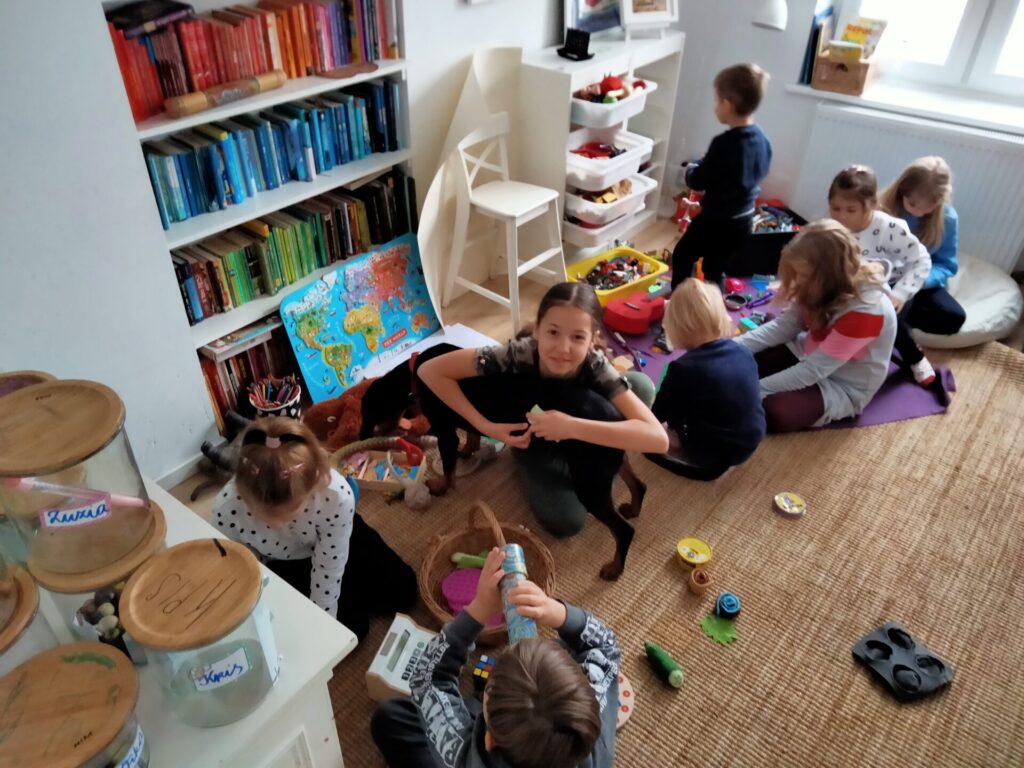 WARSAW: SATURDAY CAFES FOR UKRAINIAN FAMILIES
Since March, at our house at Omulewska Street in Warsaw, we have been hosting Saturday cafes. Every week, from 10 am to 1 pm, Ukrainian families visit us, treating themselves to homemade cakes, waffles, tea and aromatic coffee – provided by Starbucks. In a separate room, we show Ukrainian children's programs, and have a play corner. When the weather
is good, we play in our garden. The Ukrainian families who visit us can count on our help
in organizing their life in Poland – help in finding accommodation, social security registration, bank accounts, Polish lessons, in dealing with paperwork etc. Our local teams and many volunteers are involved in these activities.

Photos from the meetings on Saturday with children, mothers and grandmothers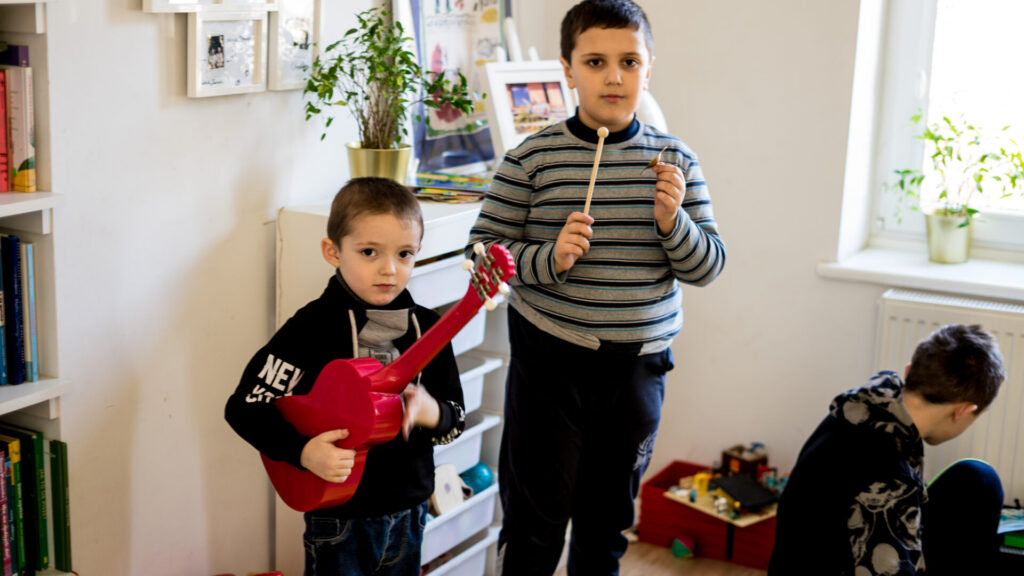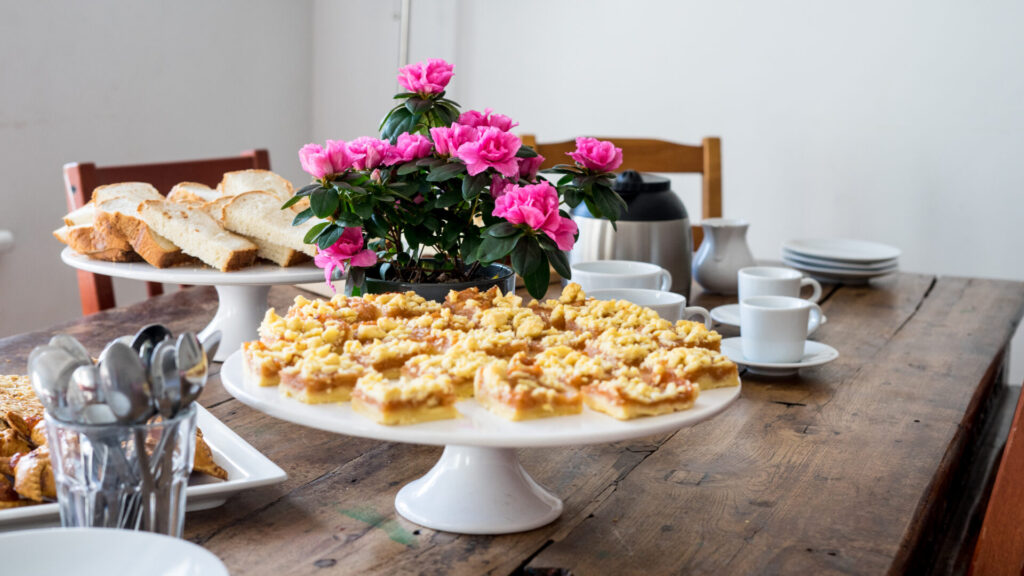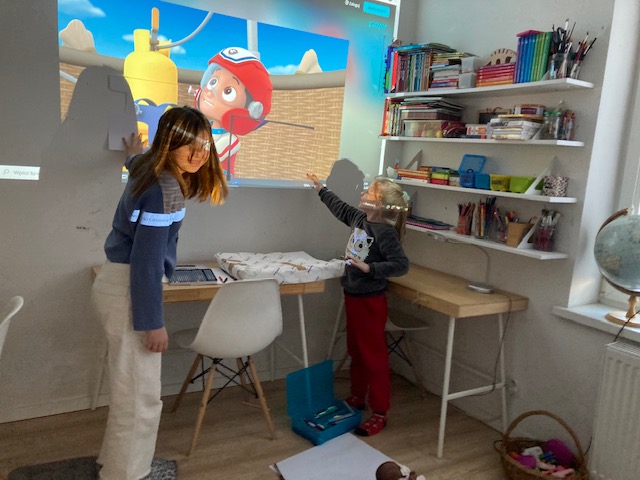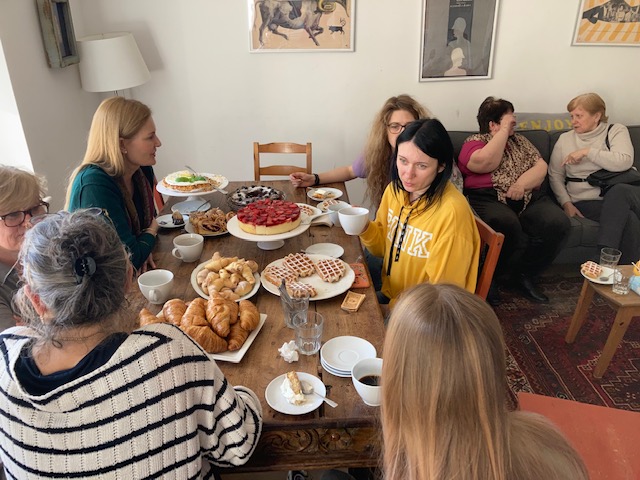 WARSAW: POLISH CLASSES FOR PEOPLE FROM UKRAINE
We organize Polish language classes for people from Ukraine. Currently we offer classes on Mondays, Tuesdays and Fridays.
On the photos people from Ukraine during classes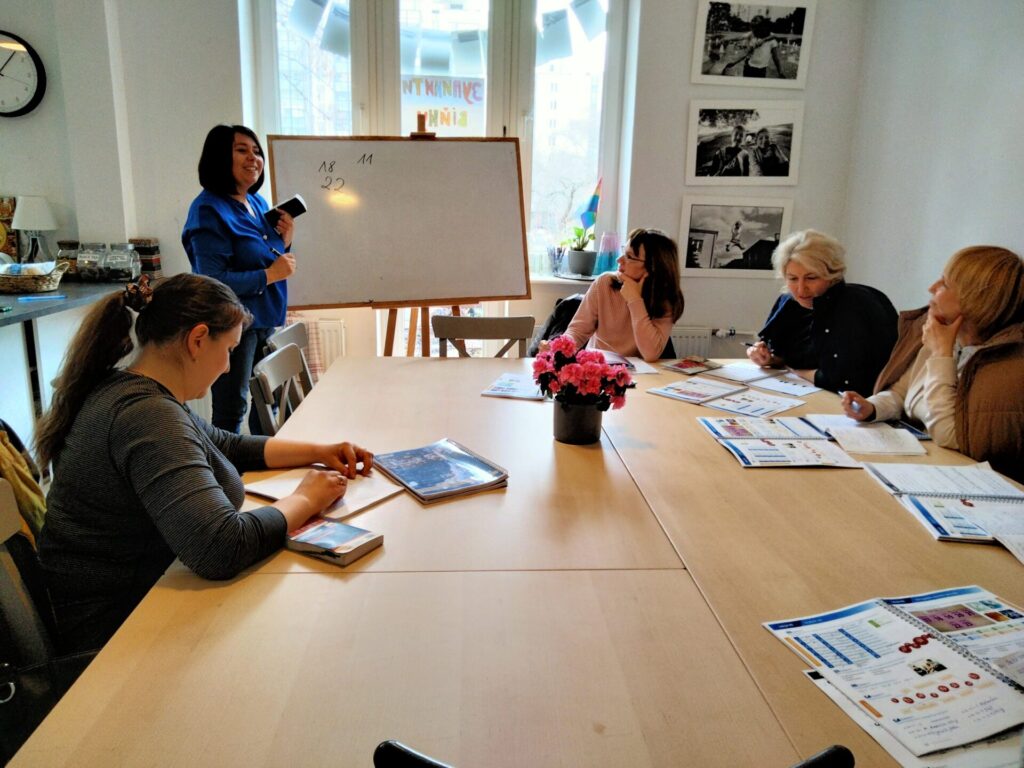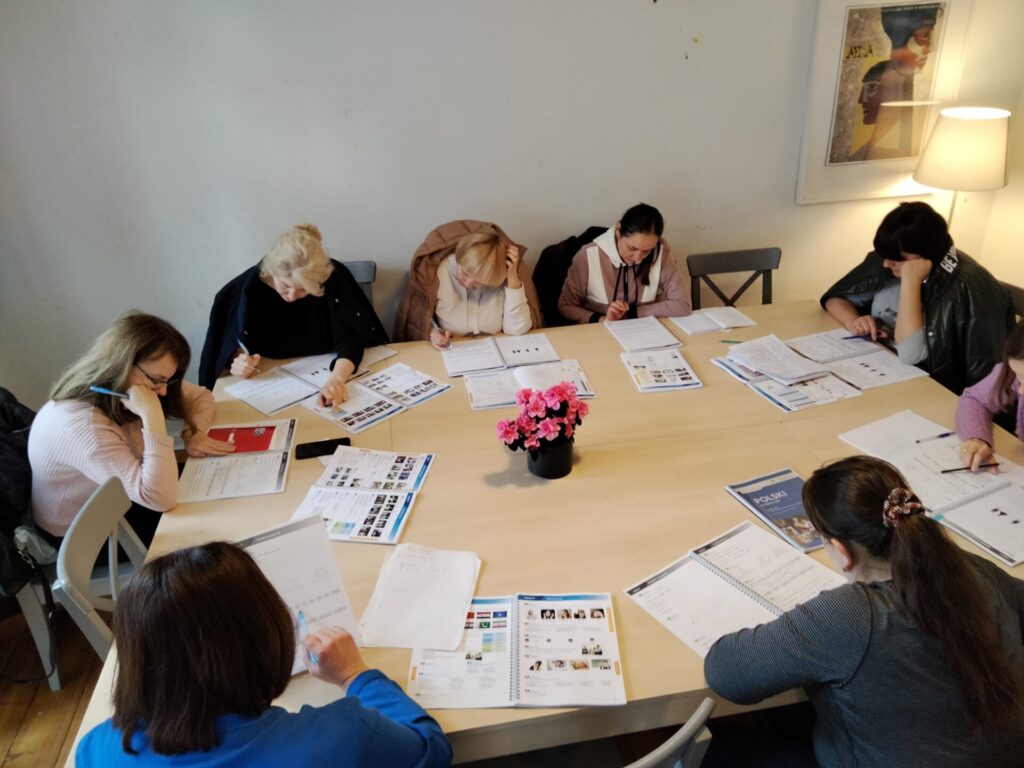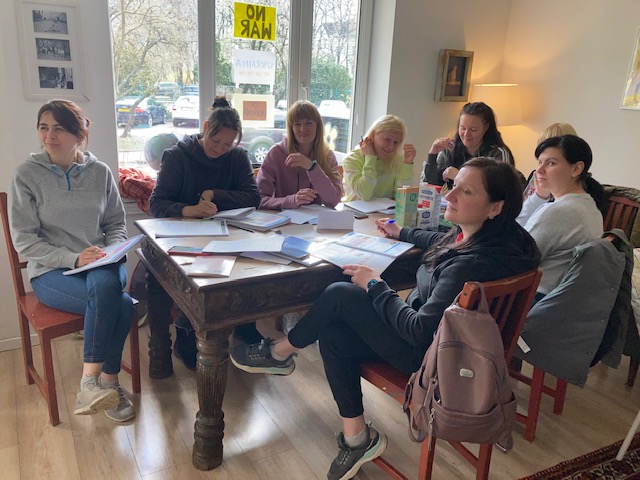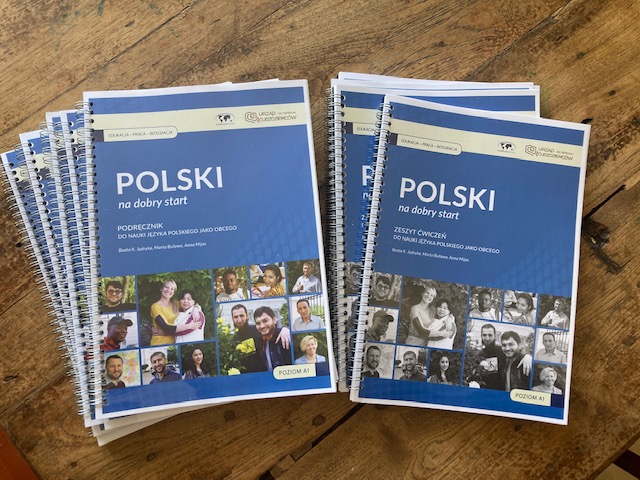 WARSAW: TOURS FOR PEOPLE FROM UKRAINE
We assist families in understanding what is available to them in Warsaw, and in Poland – we arrange tours for them in the areas they live in, we show them what services are available to them, including placement of children in schools and also work opportunities for adult family members.
WARSAW, MILANOWEK: RENOVATION HOUSES FOR UKRAINIAN FAMILIES
We are increasing our accommodation capacity – we have completed renovation of a house in Milanówek, and our house in Warsaw is currently undergoing a complete refurbishment and expansion.
Photos of the apartment for renovation in Warsaw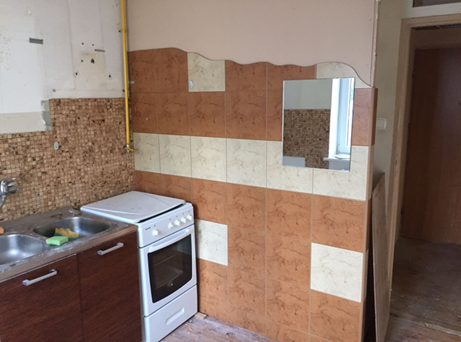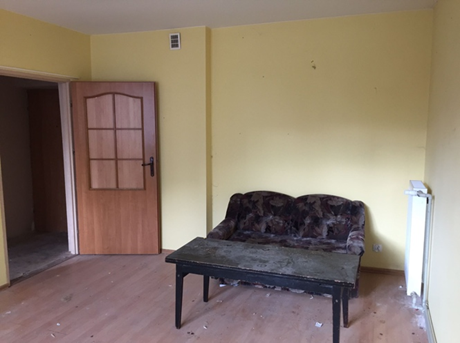 Photos from Milanówek before renovation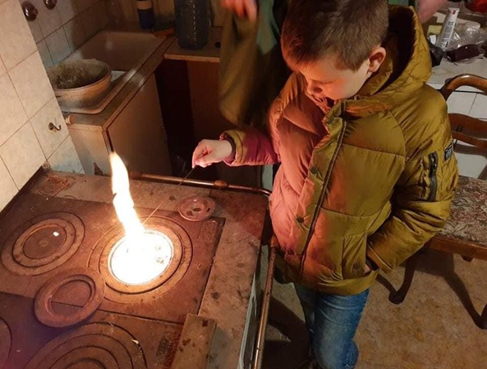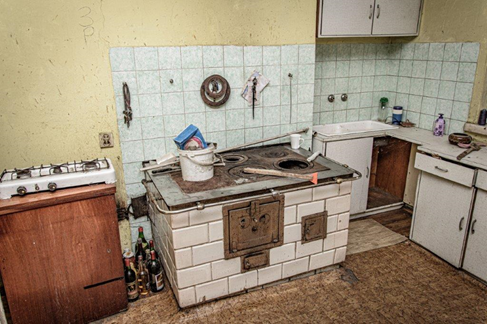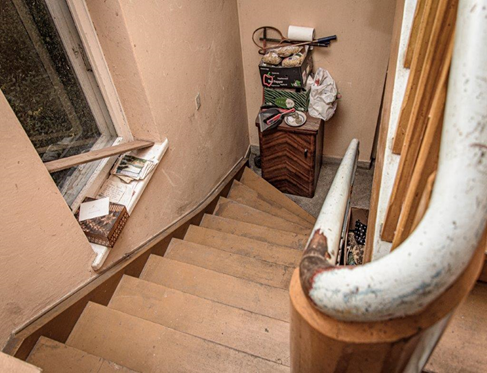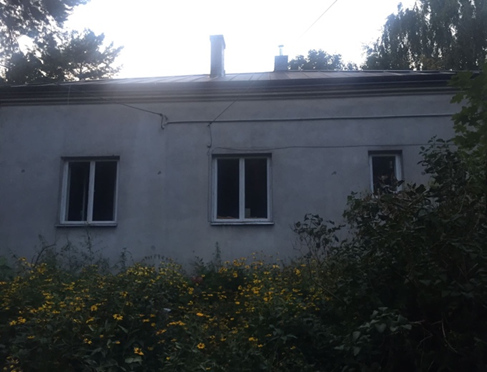 Photos from Milanówek after renovation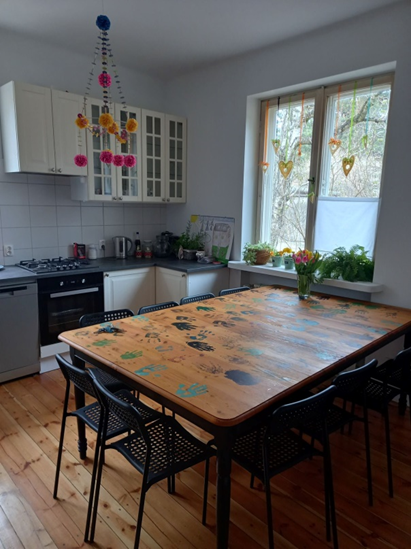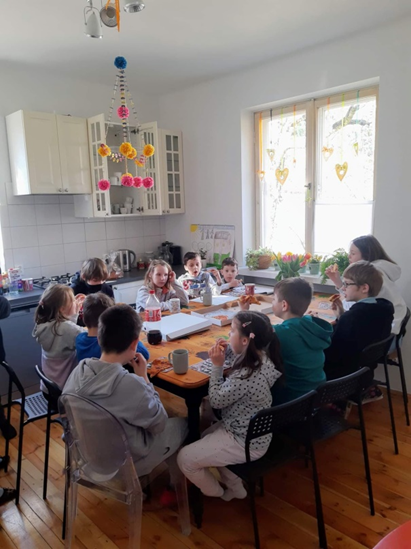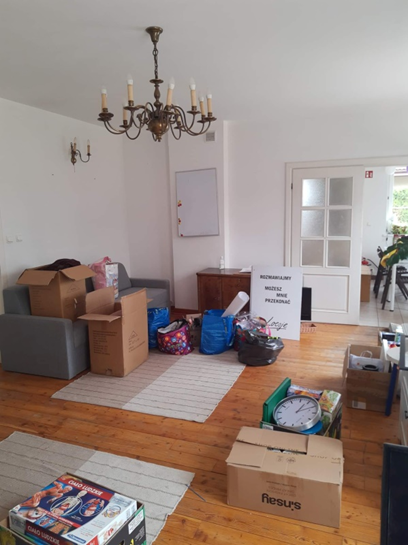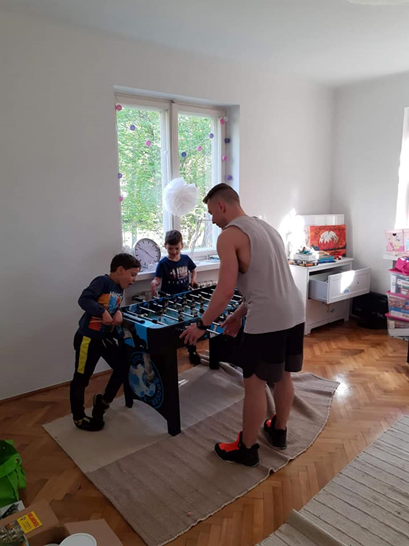 THE SKY IS THE LIMIT: Our current plans are driven by our funding possibilities – but the sky is the limit. With your support, we will be able to scale up to provide more services to Ukrainian children and families in need.
Thank you for your interest!
Foundation Caring Wings
ACCOUNT NAME: HELP CHILDREN FROM UKRAINE

PLN account number: 36 2490 0005 0000 4500 4510 9483
EUR account number: 76 2490 0005 0000 4600 7451 3682
USD account number: 19 1600 1462 1744 5756 9000 0004
GBP account number: 62 1600 1462 1744 5756 9000 0006
CHF account number: 89 1600 1462 1744 5756 9000 0005
BIC/SWIFT: ALBPPLPW
For further information, please contact Katarzyna Muszynska: +48 662 992 509 k.muszynska@fundacjajoannyradziwill.pl