Jesteśmy Organizacją Pożytku Publicznego od 2016 roku. To oznacza, że możesz przekazać swój 1% podatku. Przekazanie 1% podatku nic nie kosztuje, a dla nas jest ogromnym wsparciem.
KRS 0000 630 706
Wpisz ten numer w swojej deklaracji podatkowej. Używając linku z naszej strony masz pewność, że środki trafią do naszej Fundacji. Rozlicz się z nami. KLIKNIJ http://fundacjajoannyradziwill.pl/1-procent-podatku/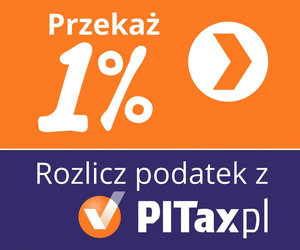 Twój 1 % podatku to DOM przez cały rok dla potrzebujących dzieci.